Government Facilities
Government Facilities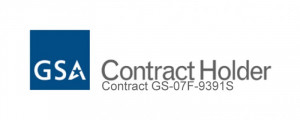 General Services Administration (GSA)

Pierce Commercial Laundry equipment is available to the military and to the government through our GSA division. We offer Maytag Commercial Laundry equipment at competitive prices. Products may be purchased using GSA contracts.

As the exclusive Maytag Commercial Laundry Distributor in Louisiana, Mississippi, Alabama and the Florida Panhandle, Pierce has the privilege of being introduced to the latest technologies being offered by the world's largest appliance manufacturer.


Our Commitment to Dependable Quality
We believe durable goods should remain just that. That's why every Maytag product is constructed of the highest-quality materials and with the utmost in precision craftsmanship. It's also why we stand behind our equipment with solid service and support from our professional Maytag laundry suppliers. Simply put, when you choose Maytag products, you ensure your peace of mind.

To learn more about the Pierce GSA division, please contact us.